Organizing Committee Members - Nursing Education 2020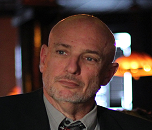 Assistant Professor
University of Toledo
USA
PAUL REGA(Biography)
Paul Rega, M.D. had been a board-certified Emergency Physician for over 34 years until his retirement six years ago. Within that career span, his duties and responsibilities have included disaster medicine, flight medicine, hyperbaric medicine, and EMS. Each of these endeavors can be broken down into practice, research, and education. Since his retirement from clinical practice, he joined the faculty in the Departments of Emergency Medicine and Public Health/Preventive Medicine at the University of Toledo. During this period, he developed or co-developed five courses related to disaster medicine, global health, and pandemic preparedness and response. With these courses plus simulation medicine education, Dr. Rega has had the honor of teaching students and faculty from pharmacology, EMS, nursing, emergency medicine, physician assistants, and public health.
PAUL REGA(Research Area)
Disaster Medicine/Concepts, Hyperbaric Medicine, Pediatric EM, Invasive Techniques in EM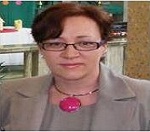 Program Director
National University of Ireland
Ireland
Marcella Kelly(Biography)
Marcella Kelly is a Programme Director for Postgraduate Diploma in Nursing, Public Health Nursing and he did his PhD with Child and Family Research Centre, NUI, Galway, Teenage Parents as Service Users of Child and Family Health Care Services. He did his MSc Nurse Education at University College Dublin. He is the Registered Nurse Tutor, Registered Public Health Nurse, Registered Health Visitor (UK), Registered Midwife, and Registered General Nurse. His research interest includes Child Health and Well Being.
Marcella Kelly(Research Area)
nursing, public health,child and health research, midwife,community health etc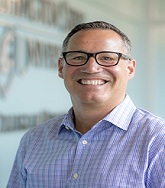 Clinical Associate Professor
Washington State University
USA
Darryl DuVall(Biography)
DuVall earned his Doctor of Nursing Practice at Northeastern University in Boston, Massachusetts. He is currently a Clinical Associate Professor at Washington State University where he formerly served as the Director of the Doctor of Nursing Practice Program.He is active in anesthesia clinical practice as a Certified Registered Nurse Anesthetist. He has published in Nurse Educator and has recently received a grant from Merck Pharmaceuticals to study patterns of neuromuscular blockade monitoring in the operating room in an effort to improve quality of care. Washington State University College of Nursing is pleased to announce it has hired Darryl Duvall to serve as the program director for the college's Doctor of Nursing Practice (DNP) program.
Darryl DuVall(Research Area)
Anesthesia, critical care, evidence-based practice, and advanced practice nursing curriculum development.